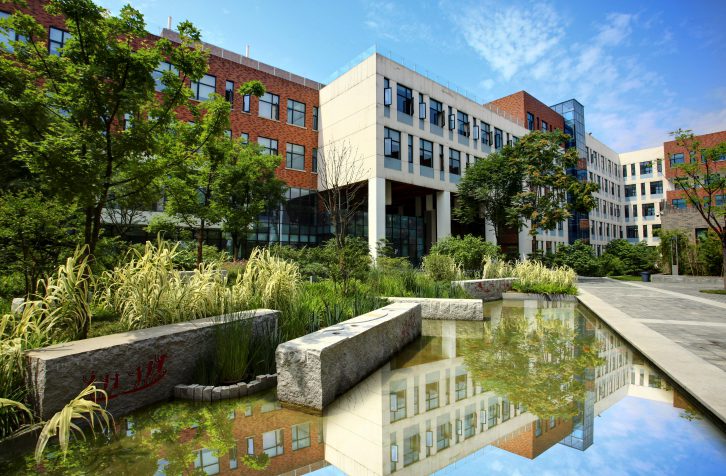 Eurasia Art and Design (EAaD) is an art and design school under Xi'an Eurasia University. Based on the field of the art design, EAaD applies the process of innovation and strategic problem-solving to media and information transmission, products and experience, systems and services, architecture, and the environment. EAaD cultivates design talents with both experimental innovation ability and professional technical ability. EAaD has extensive and profound exchanges and cooperation with domestic and foreign academia and industries, making EAaD an international design college rooted in the local area.
With the advantages of the interdisciplinary platform of comprehensive universities and the diversified and open social connection, EAaD school is committed to providing students with international cutting-edge art and design education. EAaD's teaching is carried out around international topics, such as lectures and workshops, competitions, transnational student cooperative programs, overseas study tours, etc. EAaD wants to build an international learning environment for students. We train students to participate in competitions in the international job market. We want students to have the ability to learn, work and cooperate in a group in a global and multicultural environment, that is, global competency.
EAaD school has achieved multilateral cooperation with more than 20 international art and design institutes in countries and regions, including the United Kingdom, the United States, France, Germany, Italy, the Netherlands, Japan, Singapore, Indonesia, etc. It focuses on academic exchanges and students' further education. In 2018, EAaD School became a member of the Cumulus International Association of Universities and Colleges of Art, Design, and Media, officially opening a new round of sovereignty and order of international cooperation network, and sharing global knowledge and responsibility with more than 280 art design colleges in 56 countries. EAaD has become a global partner with CAD+SR Arts, Design and Social Research Center. At the same time, EAaD has become the Xi'an local center of the IxDA Interaction Design Association, which is committed to meeting emerging interaction design needs, improving professional skills, and improving the commonconditions of mankind.
EAaD believes that colleges and universities should undertake three major tasks, namely, talent training, knowledge innovation, and social services, in order to cultivate college students' sense of social responsibility. Therefore, the social services and production and education research throughout Xi'an Eurasia University education enable students in Xi'an Eurasia University to have high-standard and high-quality professional competitiveness. Through field practice, students can broaden their horizons and experience the real scene of future employment practice in advance, improve their practical ability and stimulate their enthusiasm for learning.